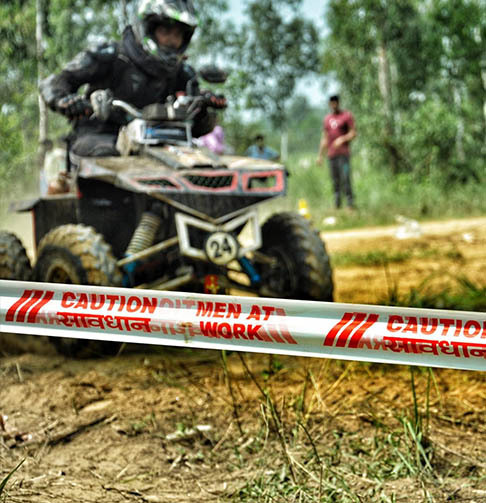 Go Off The Road!
Concoction of learning & Opportunities
Complex obstacle courses
Ultimate test of manufacturing and driving skill
Quad Torc is an off-road design challenge that provides an opportunity to the students to conceive, design, and fabricate a four-wheel configuration quad bike (ATV) powered by a 250cc engine under a preset of rules and regulations. The vehicle must be engineered for performance & safety while designed with sound ergonomics. The objective is to promote innovation and generate consciousness amongst the young engineers towards practical learning.
Registered teams are challenged to design and manufacture an ATV and produce all the necessary engineering design documents/reports as per the event timeline. Under the supervision of our experienced event staff and track marshals, teams are challenged with a complex course. All the participating teams are awarded points on the basis of their performance and caliber portrayed through the various static and dynamic events.
Endurance & Fuel Efficiency
Vision & Mission Statement
We explore the unexplored
Impel the students beyond the theory by challenging them to design, build, and test the self-made vehicle while competing with others in an exciting, intense, and adventurous competitive environment. Hence making them the problem solver and decision-maker.