Register Now
Are you excited to be a part of a journey full of learning, opportunities, and adventure. Register your team for Quad Torc 2021 now.
Register Your Team Now
Quad Torc 2016 (Season 3)
The third Quad Torc started with the registration of 44 teams from all across the nation with the tagline "Rage to Rise". With a lot of amendments in the rulebook, the biggest change was the use of the Lifan 250cc engine that turned out to be a boon for teams.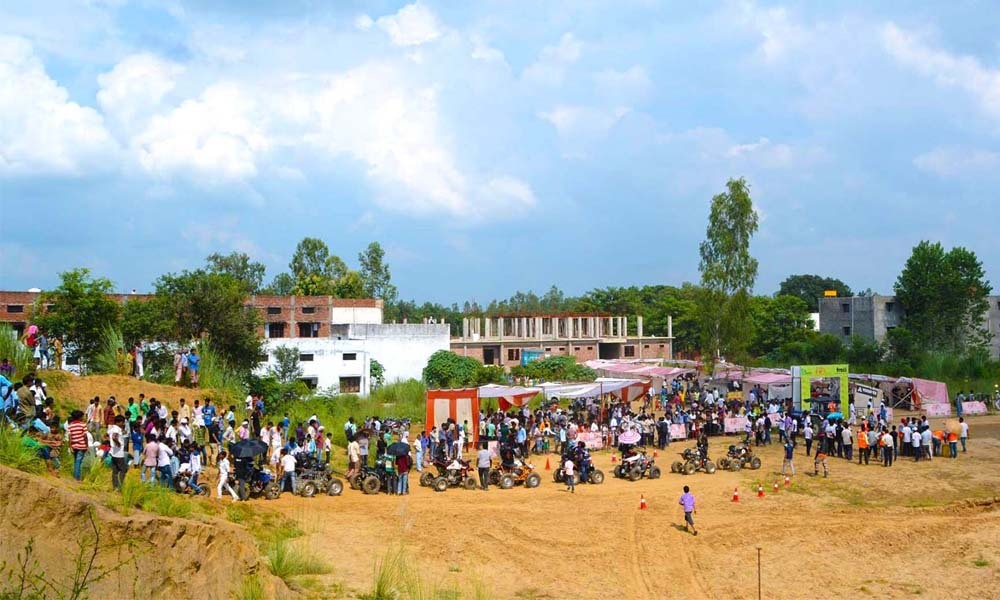 The final round of this season was held at Tigri, Bijnor - Uttar Pradesh from 27th- 30th August 2016. With the addition of the traction test, QT16 included many new test setups and evaluation processes resulting in rising the competition to the next level. Team Arihant from Sinhgad Academy of Engineering, Pune turned out to be the champion of the event second time in a row.
The difference between winning and losing is most often not quitting.
List Of Winners
Winning doesn't always mean being first. Winning means you're doing better than you've ever done before.