Register Now
Are you excited to be a part of a journey full of learning, opportunities, and adventure. Register your team for Quad Torc 2024 now.
Register Your Team Now
Quad Torc 2022 (Season 8)
One of the best ways to differentiate yourself from the crowd is by showing a real and distinctive love for what you do. Quad Torc is one of its own kind of platforms where people have opportunities to work for a goal and showcase the real talent that brings them out from the crowd with fine-tuned technical and managerial skills along with the confidence of solving real-time problems.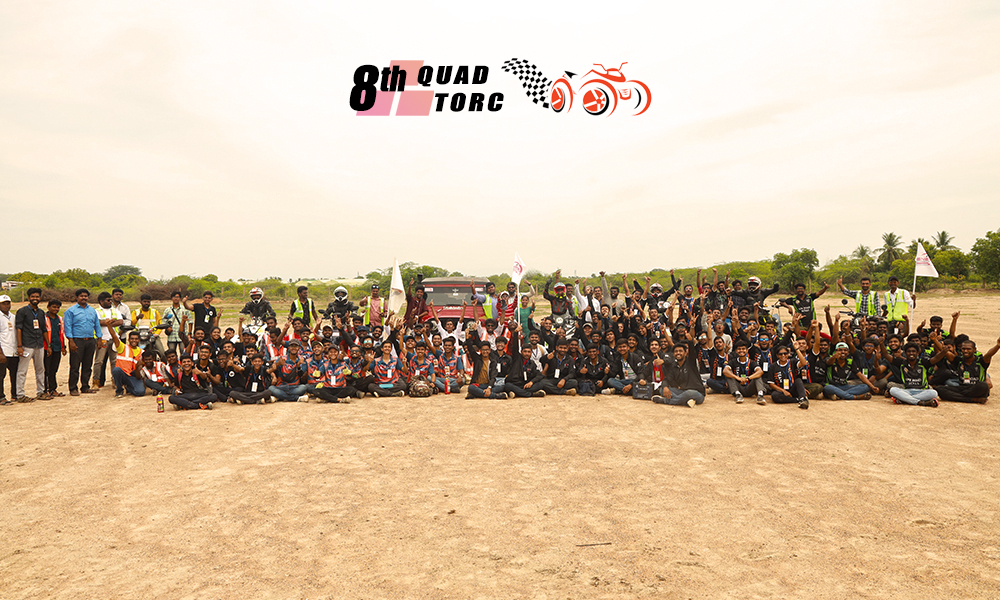 8th Quad Torc has been vastly affected by Covid-19. Various teams backed out from the competition due to anomalies created by the outbreak of the pandemic. 9 Teams reported to the competition with high zeal and enthusiasm and only 5 could make it through the Technical Inspection and Brake Test.
Yesterday is not ours to recover, but tomorrow is ours to win or lose.
List Of Winners
The difference in winning and losing is most often…not quitting.