Register Now
Are you excited to be a part of a journey full of learning, opportunities, and adventure. Register your team for Quad Torc 2021 now.
Register Your Team Now
Quad Torc 2014 (Season 1)
ISNEE Motorsports steps into off-roading in the year 2013 with the event named Quad Torc through which we intend to test and push the engineering limits of students. Registration of Quad Torc Challenge starts with 34 Teams among which 22 Teams cleared for the final event.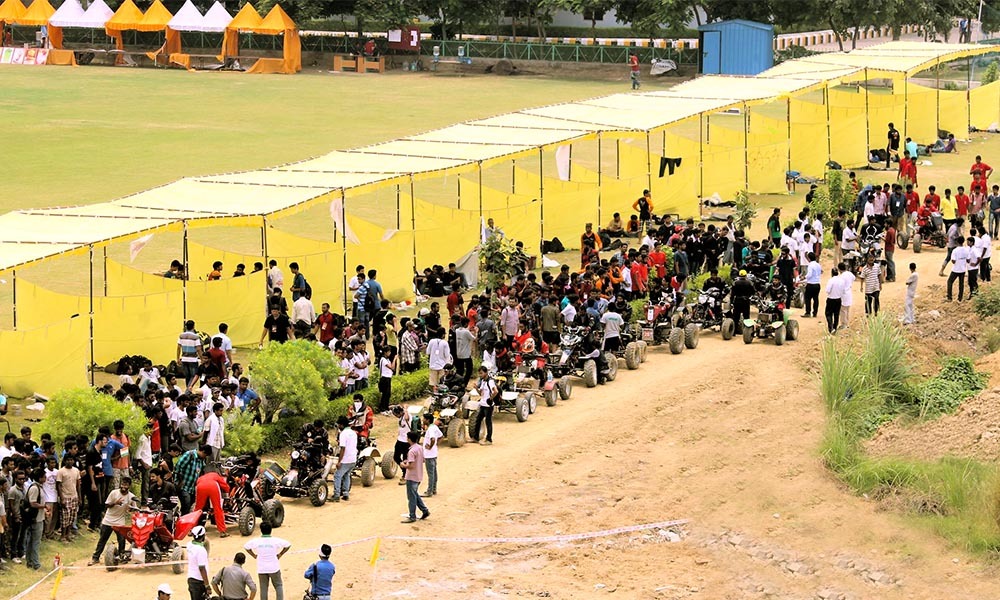 The final round was held at SRM University, Modinagar from 1st- 4th August 2014. After completing all the static, dynamic evaluations and challenging endurance run of 4 long hours; it was Team Brotherhood Racing Club from Oriental Institute of Science And Technology, Bhopal that stood as the overall champion of 1st season of Quad Torc.
Take the first step in faith. You don't have to see the whole staircase, just take the first step.
List Of Winners
Winning doesn't always mean being first. Winning means you're doing better than you've ever done before.