Register Now
Are you excited to be a part of a journey full of learning, opportunities, and adventure. Register your team for Quad Torc 2024 now.
Register Your Team Now
Quad Torc 2019 (Season 6)
ISNEE celebrated its flagship off-road design challenge Quad Torc with the motto "as powerful as you". This season focused to test the abilities of ATVs and the team members by including some benchmarked rules in the rulebook. Registrations for 60 slots were opened in Oct 2018.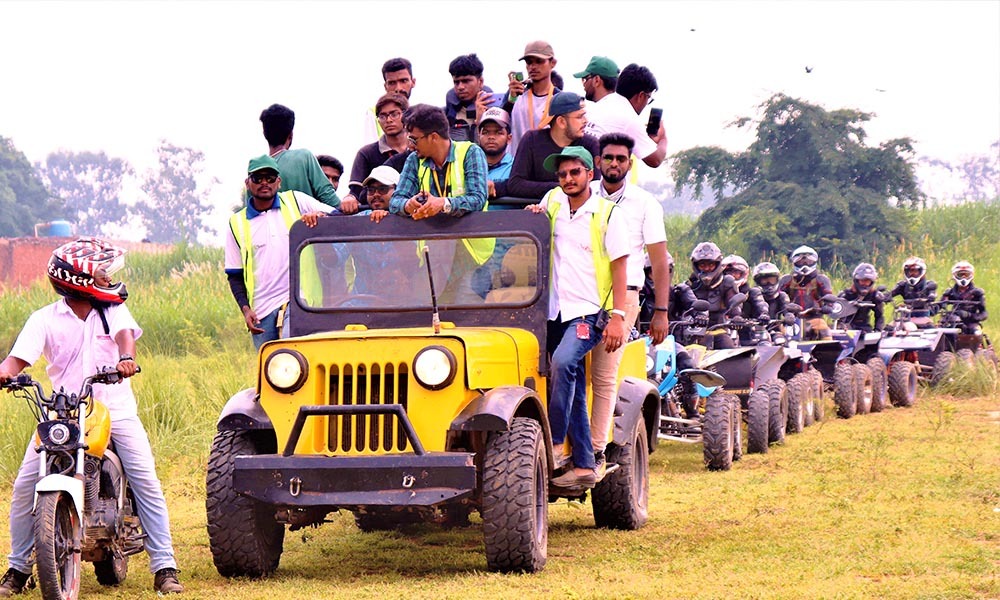 The final round took place at Garage 1 Race Track Chhachhri Teep, Bijnor from 7th – 10th September 2019. The event witnessed improvised performances of the teams in comparison to the previous years. Team Arihant of Sinhgad Academy of Engineering, Pune emerged as an overall champion after two years.
The key to success is to focus on goals, not obstacles.
List Of Winners
Winning doesn't always mean being first. Winning means you're doing better than you've ever done before.