Register Now
Are you excited to be a part of a journey full of learning, opportunities, and adventure. Register your team for Quad Torc 2024 now.
Register Your Team Now
Quad Torc 2017 (Season 4)
Quad Torc 2017 kick-started with the registration of 51 with the tagline, "rise above all". QT17 was launched with the aim of challenging the teams to rise above all the odds and difficulties of the competition in static as well as dynamic events.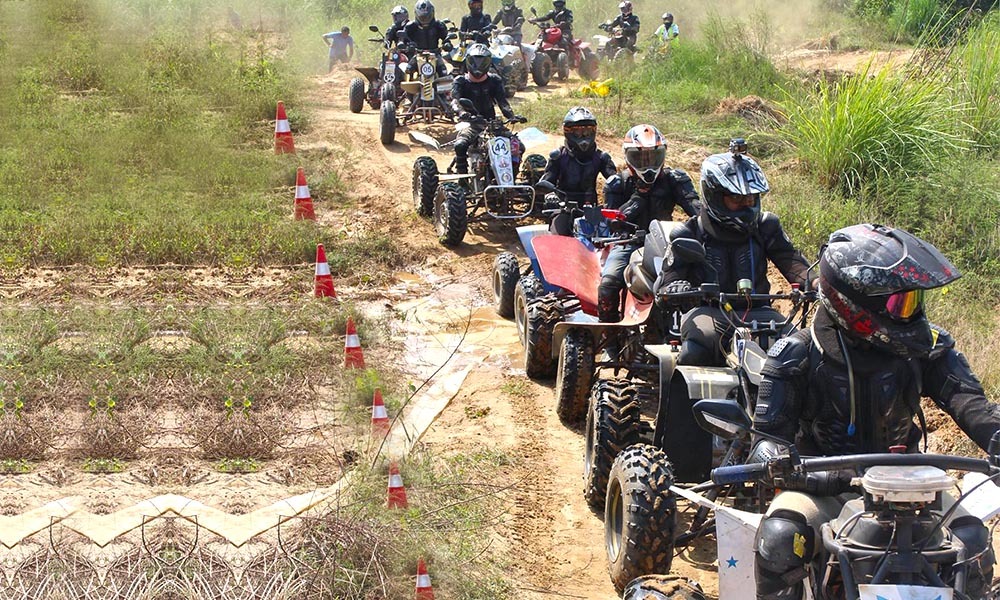 The final round was held at Tigri, Bijnor - Uttar Pradesh from 29th September to 2nd October 2017, where teams went through the static and dynamic tests for five consecutive days full of adventure and jaw-dropping track moments. Team legion of Kumaraguru College of Technology, Coimbatore turned out to be a game-changer and halted the victory chariot of team Arihant. Team Legion won the endurance round and the overall champion's trophy in Quad Torc 2017.
You can have everything you want if you can put your heart and soul into everything you do.
List Of Winners
Winning doesn't always mean being first. Winning means you're doing better than you've ever done before.