9th Quad Torc
Quad Torc is an off-road design challenge that provides an opportunity to the students to conceive, design, and fabricate a four-wheel configuration quad bike (ATV) powered by a 250cc engine under a preset of rules and regulations.
The objective is to promote innovation and generate consciousness amongst the young engineers towards practical learning.
Read More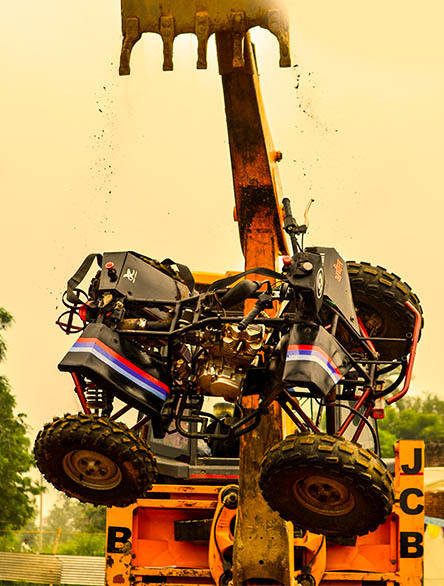 10+
Years of adventurous experience in off-road racing
Why should you choose Quad Torc?
Not only established, but we are also committed to being distinguished
The only event that gives you opportunity to think out of the box.